My Favorite Rio Grande Valley Wedding Photographers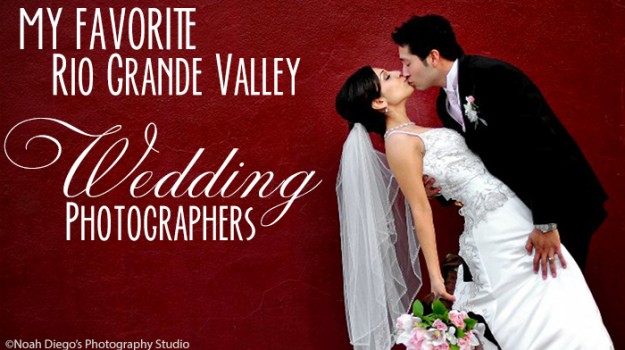 It seems that every week a new local wedding photographer pops up online. I am constantly asked if I shoot weddings, and the answer is no every time. Why? Simply because I am not a wedding photographer. Many people assume that if you're a professional photographer then surely you must shoot weddings. Wedding photography is a rough business, one that with enough hard work, determination and a good dose of talent can be rewarding. In this post I list my all time favorite local Rio Grande Valley photographers and why I love them so.
Remember when I said that every photographer is like a snowflake and no two are alike, the same goes for wedding photographers. Each has their own style, so while you're sifting through the dozens of photographers that are here locally think long and hard about the style you want for your wedding. After all, these photos are suppose to last you a lifetime. You only get married once so it safe to assume that one of your first priorities behind the dress, church and venue should be your photographer.
'You Get What you pay for!'
I must also state over and over, and I won't stop stressing this: 'You get what you pay for!' So, you're thinking about saving a bit of money by having a family member take your photos with his nifty and expensive camera. I guarantee that the photos you get back will not be professional quality not matter how expensive his camera is. We in the industry call this the 'Uncle Bob' situation, and we despise it. Wedding photographers do this for a living not just because they've invested in the proper 'expensive' equipment, but because they have the technical know-how when working their camera, have the talent to make your images look astonishing and are tech savvy enough to edit your images. I'll just reiterate, 'you get what you pay for. Don't say I didn't warn you.'
In this post I am going to group my favorite photographers by what style, experience or presence they have in the local industry. Disclaimer: Some of the photographers I do know personally, some I don't. I have very close photographer friends that are not on this list. I want this to be fair, so I picked these photographers because I love their work, even if I don't know them personally. None of the photographers listed below are listed by preference, so please don't assume that just because they're written in a certain order that it means I like one more than the others. Couldn't be farther from the truth.
The Heavy-Hitters
Two Shutter Kings!
In the Rio Grande Valley we have what I like to call the two kings. Both reigning in the local valley scene so much so that both had to spread their wings and become destination wedding photographers. Let's start with the photographer that I pulled my featured image from, Frank Martinez III of Noah Diego's Photo Studio.
NOAH DIEGO'S PHOTOGRAPHY STUDIO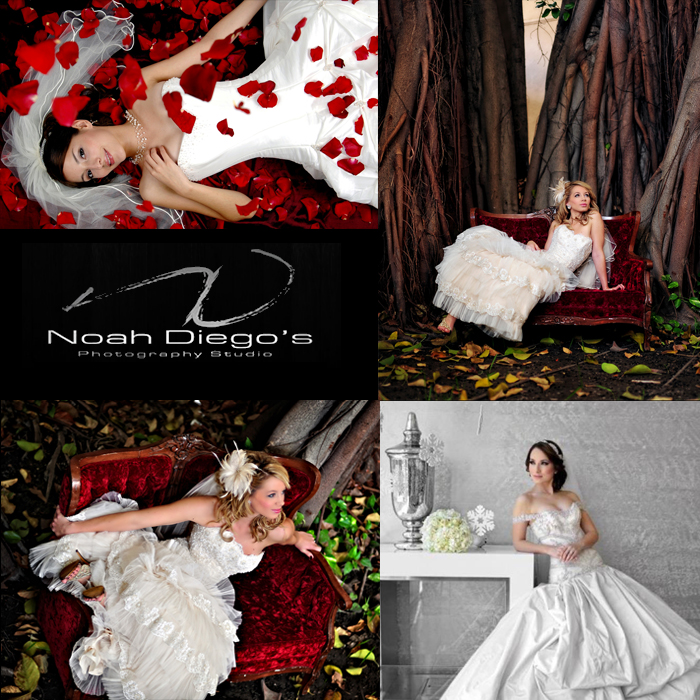 Frank Martinez III is a funny guy, that's the best way to describe him. I enjoy his company whenever we do meet up for the occasional drinks and to catch up on time. Most of his clients love him too. I will say that I have yet to see a RGV photographer with as loyal of fans as Frank's. The company was named after his son, Noah Diego, who apparently is now taking up photography, as well. The apple doesn't fall far from the tree as they say.
What I love the most about Frank's style is the execution in his lighting and posing. He is what we call in the industry, a commercial wedding photographer. The posing and light quality with these types of photos are just stunning to say the least. If you're looking for a commercial look to your bridal sessions, and engagement sessions that scream fashion and want to impress, Frank is your go-to guy.
Noah Diego's Photography Studio Website
Noah Diego's Photography Studio Facebook
DAVID PEZZAT PHOTOGRAPHERS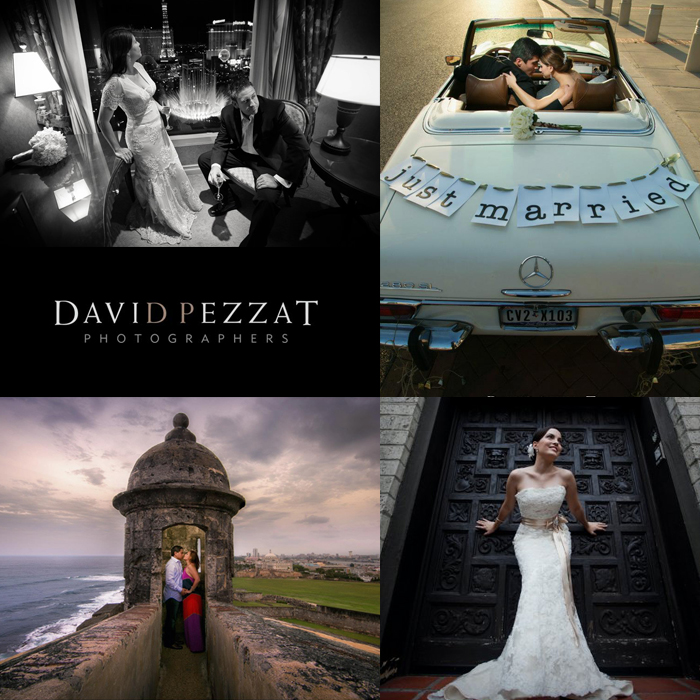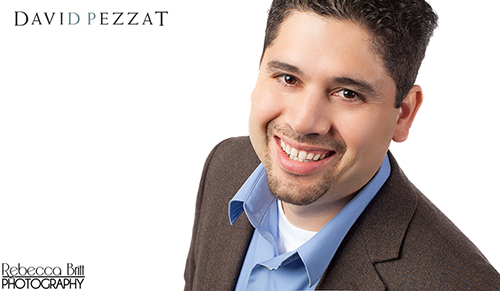 David was one of the first photographers I personally met that I had considered a real professional. About a year after I started shooting I joined a local photographer's group known as PUG. This would be the first time I met David. The meeting was held in his office in McAllen and I was enthralled by the luxury and grandeur of it. After the meeting we spoke in his office and he gave me some very strong advice for a newbie photographer. I hung on to every word and still work by what he told me. 'Be honest, keep learning and work hard… very, very hard!'
If you're looking for an experienced photographer, David is perfect. I think David's strongest skill is taking candids. He takes candids of the wedding party and guests and make it seem as though the shot was planned from the beginning. As if it was a photoshoot instead of an event. Yeah, he's just that good. His images are always tact-sharp and consistent, which is an important attribute to have when booking a photographer.
David Pezzat Photographers Website
David Pezzat Photographers Facebook
The Ascending YOUTH
The Takeover Begins!
Don't confuse juvenescence with inexperience, these two photographers may be young, but that doesn't make them any less talented! Here's a fresh new look at where wedding photography is heading in the Rio Grande Valley.
MIGUEL ANGEL PHOTOGRAPHY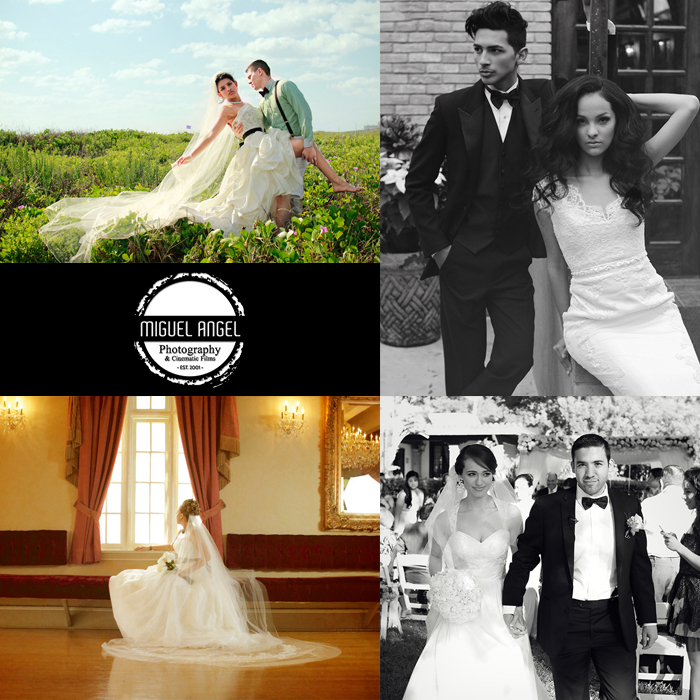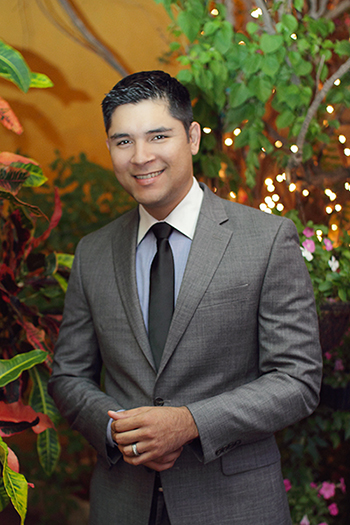 I briefly met Miguel once at a local photographer's meeting. My first impression of Miguel was just how professional his demeanor was and how he held himself. The man is distinguished for only being a spry 30 years old. A family man and strong in his faith he would be perfect for those couples who want someone who will not just treat you like a another job. He works with an air of respect, and I believe respect is a two way street, meaning the only way to gain respect is to give it out in large doses, as well.
As far as his work goes what I love about it is the fashion element to its style. It's very reminiscent of the editorial style of photos in fashion magazines. If you're a bride that likes to flip through the pages of Vanity Fair, Elle or Bride's Magazine then Miguel will probably be a very good fit for you.
Miguel Angel Photography Website
Miguel Angel Photography Facebook
The Masters of Contempo

Keeping It In The Family
The next two wedding photography companies I'm featuring are a little different based just on their style. I consider their work very contemporary which is very popular at the moment. With the age of Instagram, Facebook filters and iPhone photo apps, these two take trendy and have transformed it into a celebrated style in wedding photography.
The Wy Studio


The Wy Studio is the brainchild of friends, Dany Ruiperez and Edgar Navarro. I don't know much about this duo other than the fact that their style of photography is extremely modern. I believe that their strongest attribute is their work after the ceremony. The post-processing of the images are impressive to say the least. I like how they soften up their photos with their post processing.
What's interesting about this dynamic group is that they occasionally have the talented Magaly Gisel, a local portrait photographer shoot with them, as well. If you're looking for a photographer who is good with details and capturing them in the best light, then the Wy Studio would probably best suit your needs. Also, something to note I believe that Wy Studios also has the best photo booth in the Valley for your wedding needs called Locobooth. The lighting in their photo booth is in my opinion correctly lit for studio shots compared to other booths in the Valley.
The Wy Studio Website
The Wy Studio Facebook
Anahi Navarro Wedding Photography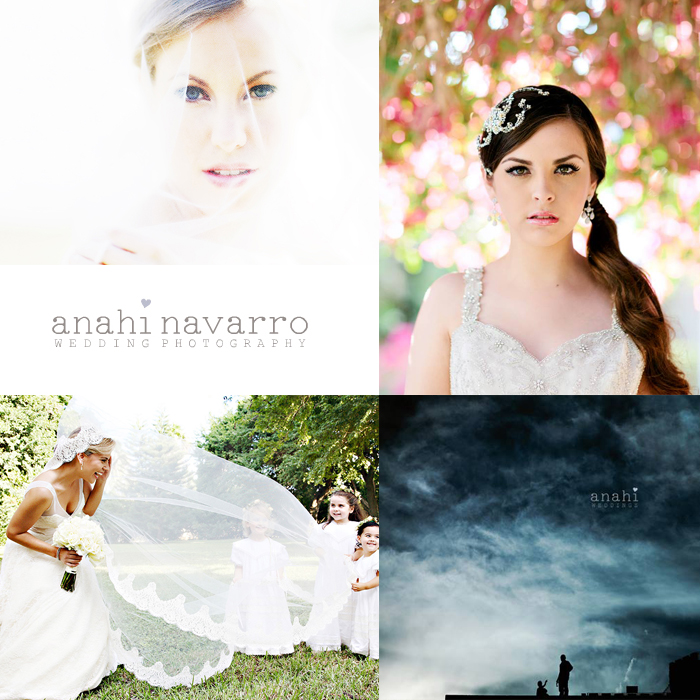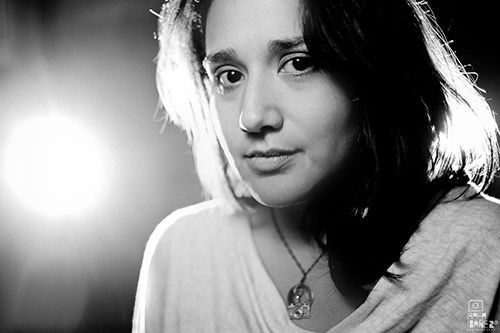 I have yet to meet Anahi in person, so I can't really write about her in a personal way, but what I can tell you is that her work is pretty amazing. Soft and feminine is the best way that I can describe it. If you're wanting to feel like fairy-tale princess on your big day, then you might want to give Anahi a call. What I do find interesting is that Anahi is the wife of Edgar Navarro. Yep, the co-owner of none other than Wy Studios. So, to say you keep the business in the family is an understatement.
This is a telling thing though. If both you and your spouse both run separate photography businesses that only shows just how passionate you are about the art of photography, so much so that the entire family is involved… and that is never a bad thing. Don't be confused though, Anahi's style of photography is very different than her husband's. While both are contemporary Anahi's work has a classic film and glamour of the good old days feel. She's brought those styles and modernized them.
Anahi Navarro Wedding Photography Website
Anahi Navarro Wedding Photography Facebook
Save the Date
In Conclusion
Well there you have it. My favorite six wedding photographers in the Rio Grande Valley. There are a few others that I would have liked to feature, but either didn't respond in time (I always wait for permission to post other's images) or I couldn't get a hold of. If you're looking to book a wedding photographer in the near future please consider the ones listed above. I like to think that I have a high expectation when it comes to photography, so I wouldn't recommend someone if I didn't feel like their work was amazing.
I'd also like to point out that there are a few other photographers that I wanted to put on here and couldn't (for time reasons again). Below I've listed their information.
To finish I'd like to post my one and only Bridal session. This is also my very first shoot I did with off-camera flash back in early 2011. I was very much a newbie photographer. I'd love to give another bridal session a shot someday. I think it would be fun. Who knows maybe one day I'll catch the wedding bug and start shooting weddings…
-REBECCA BRITT
RIO GRANDE VALLEY COMMERCIAL PHOTOGRAPHER (MCALLEN, TEXAS) 956.309.9816
All photographs used with permission.

Rebecca Britt Photography - Rio Grande Valley